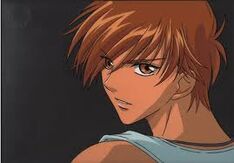 A little bit of a tough guy, Tenma is Akane's close friend from school. He is one of the Eight Guardians, as Seiryū of Earth
(地の青龍

?

)
. He cares deeply for Akane and loves her, but doesn't really show it in the beginning. As the series progresses, he begins to reveal his feelings. He has a sister named Ran, who disappeared under mysterious circumstances.
Ad blocker interference detected!
Wikia is a free-to-use site that makes money from advertising. We have a modified experience for viewers using ad blockers

Wikia is not accessible if you've made further modifications. Remove the custom ad blocker rule(s) and the page will load as expected.