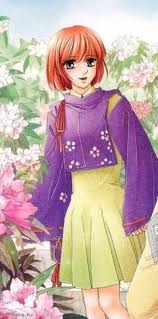 A modern high school girl, Akane is transported to the Heian era and recognized as the Ryuujin no Miko, or Priestess of the Dragon God. She carries the power of the Dragon God within her body such that she can purify impurities from contact. Though reluctant to use her powers as priestess, Akane is determined to do the right thing. She is innocent and kindhearted, which sometimes leads her into trouble.
Ad blocker interference detected!
Wikia is a free-to-use site that makes money from advertising. We have a modified experience for viewers using ad blockers

Wikia is not accessible if you've made further modifications. Remove the custom ad blocker rule(s) and the page will load as expected.